28.March.2020
Meeting at the Energy Hotel March 28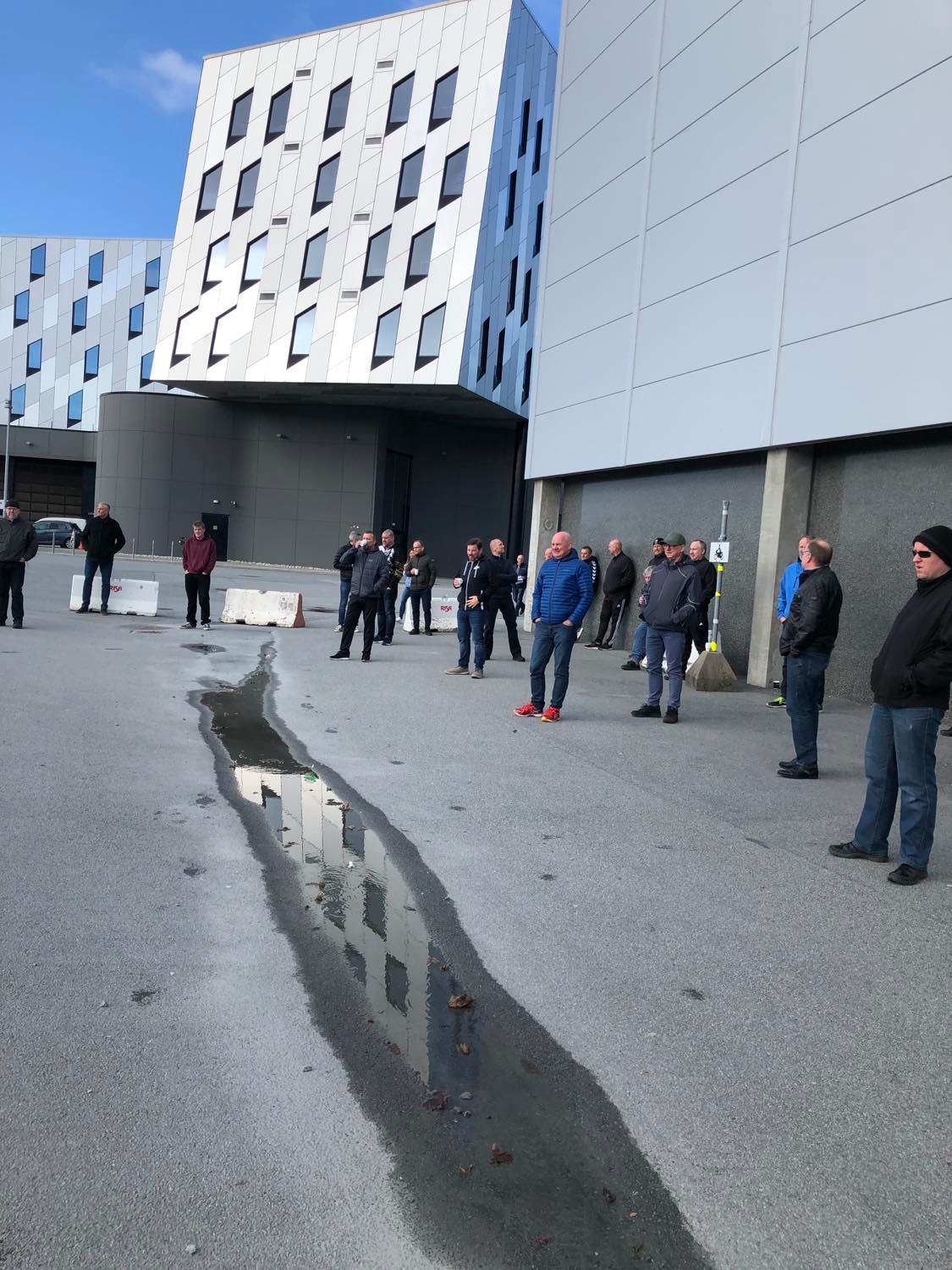 The meeting was arranged outdoors, with a good distance between each employee. Present were Jakob Korsgaard (VP - Head of Norwegian Operations), Astrid Ivesdal (HR Manager), Anders Blom (KHVO), Bår Inge Pedersen (Union Secretary MAF) and 42 employees in MDN.

Jacob started presenting some general information. Then the company was challenged with about 15 questions from the crew quarantined. The questions were responded to as far as possible. Bår was also addressed with some questions in the open forum and hopefully the attendees were satisfied with the direct answers.
Some of the questions were also supplemented with answers from Anders. Following the official meeting it was possible to present individual questions to MAF and KHVO. Many of the questions presented today were related to lack of information, quarantine, possible compensation for being quarantined, what will be the status of being defined as part of the risk-group with regard to illness, what to do if you become ill and frustration over not being able to get in contact with the company.
We hope that most questions were answered and that questions that need further follow-up are submitted to the company or MAF.
Thanks to Jakob, Astrid and Anders. A special big thank you to all the others who attended the meeting.